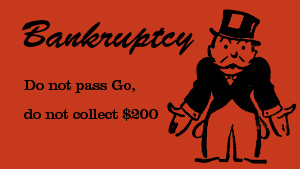 On May Day the Milan Universal Exposition (Expo) will open, but many pavilions won't be ready, something that will be partially hidden by camouflage works.
The list of unfinished buildings will almost certainly include the Italian pavilion, which is supposed to be the cornerstone of the entire exposition. For sure, it will cost much more than the 60 millions which had been originally invested in the site.
The exposition could still be a success. But if it will not, the pavilion will become the symbol of Expo's dark side of corruption and mismanagement. The Five Stars Movement, which has been against the event since the beginning, is more than ready to exploit a failure. The Government would be unable to counter much. After all, it was forced to put the Expo machinery under the direct supervision of the National Anti-Corruption Authority after an investigation had unveiled serious irregularities in the related public procurement procedures.
Even if Expo is a success, the Government won't feel safe. What if the Expo area, with its massive buildings, so expensive and so hurriedly completed, proves impossible to adapt to a new purpose? It would become what in Italy is called "a cathedral in the desert", a monument to the waste of public money.